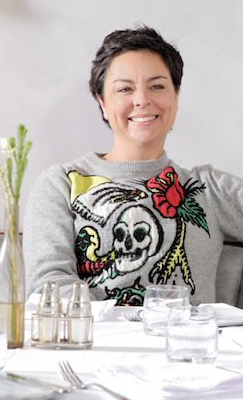 Sandalene & the team
Sandalene has always had an eye for design – whether it be for fashion, for art, or now for furniture, she's able to craft a look that is unique and quirky… unusual and interesting…. functional, locally made, but above all, stylish. She's passionate about her factory team who are capable of producing literally hundreds of different designs from chairs and tables to auditorium seating, using a wide range of materials – steel, leather, wood, fabric – in an even wider range of colours. One thing you can be sure of, is that you can spot a Naturalis design from a distance and you won't easily forget it.
It all started when Sandalene reimagined a typical school chair, but by using more expensive and detailed finishes, she managed to create something both practical and beautiful. Her company has evolved from that modest beginning and now Sandalene and her team produce furniture for restaurants, offices, schools and universities and are proud of the variety and quality of their designs. They hope you enjoy exploring the myriad of options they have to offer.